The Factual evidence: Government Workers and Waste Management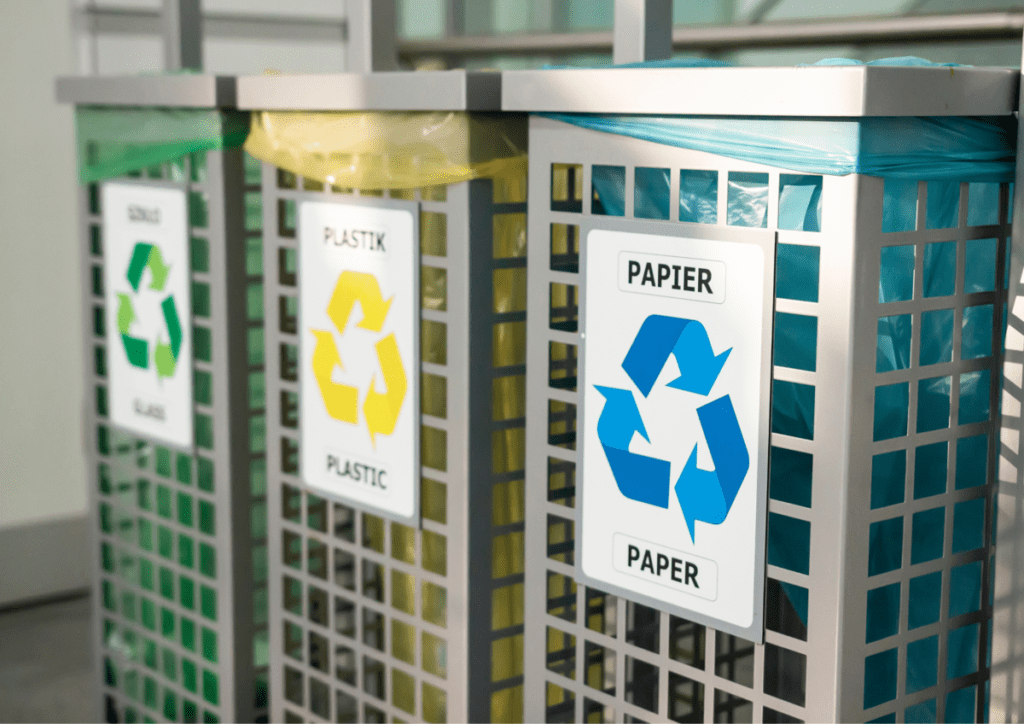 Working an 8-to-5 office job frequently conjures up images of spending more waking hours at your workplace than at home. The average Filipino office worker generated a significant amount of waste due to being more active at work, ranging from 10,000 sheets of office paper to 500 "disposable" coffee cups.
When the COVID-19 pandemic sent many employees home, we brought our wasteful habits to the kitchen, couch, and bedroom. However, as the economy recovers and public offices such as the Provincial Government Administration and its Hospital Operations Department served as bellwethers, leading the province back to their second homes, the time has come to rethink how offices approach waste and recycling.
With sustainable practices, effectiveness, and workforce well-being in the psyche, we highlight the following materials that contribute significantly to avoiding wasting production in the workplace, in addition to continuing considerations for zero-waste in the coming years.
Disposable plastic for single use is the most serious hindrance to solid waste and resource management. Inadequate systems for waste management and Human negligence are frequently mentioned. As the primary sources of plastic leakage of waste into terrestrial and aquatic environments marine environments—but waste and pollution data from brand audit in many parts of the world.
Individuals around the globe are assisting in revealing unrestricted disposable production wherein the actual issue is plastic. As long as the mass production of disposable, plastic waste continues unabated, cities and countries will find it increasingly difficult to deal with. Simply put, disposable plastic is a source of pollution, and the only way to solve it and the best way to avoid it is to stop it at the source.
Let's take a closer look at how much waste is generated in the office…
Despite the fact that the finance industry is becoming more digitized, the average office worker generates approximately two pounds of paper and paperboard products per day and uses approximately 10,000 sheets of copy paper per year! Worse, according to a Xerox study, nearly half of all printed documents are discarded within 24 hours, with 30% never being picked up from the printer at all.
Mixed paper products account for an estimated 70% of total waste in offices, including print errors, junk mail, handouts, billing reports, presentations, and packaging. The average office can make a significant difference by reducing, reusing, and recycling its mixed paper products.
Paper and cardboard, if free of coffee spills, can be recycled five to seven times before losing quality, and there are numerous ways to reduce your use of these materials. Provide a separate recycling bin for paper recycling in copy rooms, as well as a separate receptacle beside each person's desk (or at the end of a row of desks). Printing double-sided and only making copies and prints when necessary will also reduce your output significantly.
An office can gather a significant amount of plastic materials from bottles, bags, and packaging. For comparison, the average person uses 156 plastic bottles per year, and according to some estimates, the Philippines consumes a whopping 163 million sachets per day. The Philippines, like many other rapidly developing countries, is grappling with unsustainable plastic production/consumption and insufficient solid waste management infrastructure. 
This study expounds national estimates of annual per capita use of plastic shopping bags, plastic labo, and sachets in the Philippines using WABA data. According to the findings:
Every year, the average Filipino uses 591 sachets, 174 shopping bags, and 163 plastic labo bags.
Every day, nearly 57 million shopping bags are used in the Philippines, amounting to approximately 20.6 billion pieces per year.
The use of plastic labo bags in the Philippines is 45.2 million pieces per day or 16.5 billion pieces per year.
In the Philippines, approximately three million diapers are discarded daily, totaling 1.1 billion diapers per year.
Find out which plastics are accepted and designate a commingled recycling bin for all metal, plastic, and glass containers, bottles, cans, and jars at the business. Use durable items instead, such as personal aluminum or glass water bottles, rigid and washable food containers, and reusable bags, whenever possible.
With a population of over 100 million people, the Philippines generates over 21 million metric tons of garbage each year. The weighted average per capita generation in the country is 0.4 kilos or nearly half a kilo. Coffee cups, Styrofoam plates, and thin, film-like plastics are examples of commonly used items found in offices that cannot be recycled.
Every year, the average office worker consumes at least 930 cups of coffee, with 80% of Filipinos consuming an average of 2.5 cups per day, all of which are disposed of in landfills. Whether the cups are Styrofoam or paperboard with a leak-proof plastic liner, recycling them is extremely difficult to profitable for the industry.
Miscellaneous materials like these frequently find their way into the trash over recyclables during the duration of working hours.
The great news… It is estimated that up to 70% of a company's or any organization, landfill waste can be recycled! Through a waste audit, you can learn about the different types of waste your company/organization produces and work to reduce it. On a smaller scale, simple changes such as using a ceramic or aluminum coffee mug instead of paperboard/plastic or Styrofoam cups can make a significant difference in your workplace waste diversion.
Ask your delivery providers to reduce unnecessary packaging that is difficult for your workplace to recycle, and talk to your building manager about a collection program for anything your disposal service does not accept.
Despite being nonexistent from our infographic and auditing for less than 1% of total SWM (Solid Waste Management) generation, e-waste is the fastest-growing domestic waste stream in the Philippines, with Filipinos producing 3.9 kg of e-waste per capita in 2019 generated in estimation. This is not only a major health risk for the locals. 2.7 million tons of consumer electronics goods in 2018. Hazardous materials such as lead, beryllium, mercury, cadmium, and chromium are present in this equipment and pose a threat to both occupational and environmental health.
As offices become increasingly replete with technology and electronic equipment such as computers, monitors, printers, and even company smartphones, the cost of discarding outdated, broken, and obsolete equipment looms large. Not only can discarded electronics pollute the environment and cause fires at recycling centers, but the materials used to make these items are recyclable—and becoming increasingly valuable. Estimates suggest that we are throwing away billions of dollars of copper, aluminum, and much-needed semiconductor chips in relation to our waste volumes.
Electronics manufacturers organize mail-in collections, store drop-offs, and e-waste event recycling. Furthermore, with half of all provinces requiring ongoing collection, there's a good chance your municipality or local government has a program you can look into.
According to DENR, they have a  Memorandum of Understanding between GLOBE and TES-AMM IN THE PHILIPPINES. That an E-waste recycling and recovery program for long-term sustainability by involving its stakeholders, subscribers, and the general public to donate their e-waste and help conserve and protect the environment.
For example, the funds raised will benefit Habitat For Humanity Philippines, Inc. through the Program to support the construction of classrooms for selected students Typhoon Haiyan caused damage to schools in Aklan. You can check their website for more information at www.emb.gov.ph/portal/haz or if you have any ideas or suggestions please send them an email, to [email protected].
FACTORS FOR A SUSTAINABLE OFFICE IN 2022 AND BEYOND
Whilst it remains unknown, all indications point to a revival of the in-person office environment. Following in the footsteps of the Provincial Capitol Solid Waste Management Program and the Provincial Environment Management Office's Local search for an office with outstanding practices and innovations in the implementation of SWM (Solid Waste Management), that motivates each departmental office to follow the protocols or, at the very least, to do their best slowly but steadily.
Other desired changes include the presence of four waste bins that are properly color-coded with labels and not mixed. By practicing proper segregation, cleanliness within the office, presence of designated KaSe (Kapitolyo SWM Educators), presence of SWM corner with IEC materials also using recyclable materials or products.  In addition to, not using single plastics, plastic stirrers, plastic straws, etc., a daily recording of waste generated  (in kilos) per category (Bio, Residual, Recyclable and Special) and observing the schedule of garbage collection.
On the other hand, beyond the office- given one chance to evaluate operations from top to bottom, landlords, tenants, and company executives are beginning to recognize that sustainability is as important as productivity.
The workplace as a whole, not just millennials, expects their employers to prioritize action over rhetoric when it comes to advancing environmentally friendly practices. And, as the volume of solid waste shifts back from the home to the commercial setting, industries must be prepared to manage it responsibly.
SUGGESTIONS FOR THE SUSTAINABILITY AND EFFECTIVENESS OF THE PROJECT
By using a centralized collection point in the offices, there are a lot of benefits that we can get from having one focal area to establish. I will break it down even further in the next blog. 
The government could perhaps enforce other single-use plastic products and require companies to redesign products and packaging and implement alternative solutions to delivery systems.
In addition to this, the government must implement a comprehensive plastic and single-use/throwaway packaging waste reduction program that includes:
Sachets
Food and consumer goods of other types of packaging (for example, PET, polystyrene), and
Single-use plastic cutlery and containers from the food industries
All of these issues can be explained by enacting policies that require and incentivize corporations and businesses to redesign their product packaging and/or delivery systems.
If we start small, starting from the LGUs in the province to have a solid and reliable Waste and Brand audit for small communities to larger groups to implement a zero waste lifestyle.
We can take notes from PEACE POND. They have no carbon footprint. Their farming methods are all manual, which means they don't use heavy machinery or equipment that runs on fossil fuels or electricity. This does not reduce their tools' resourcefulness and craftsmanship a sieve made from recycled materials, or a tractor made from a discarded bicycle.
Lastly, human impacts play a significant role in waste management. Acknowledging the consequences of poor waste management, a garbage crisis can be avoided by following the law's requirements for waste characterization and segregation at the source, proper collection and transfer, recycling, and composting.
As the newly appointed Administrative Officer in the department and the HOD team highly encourages everyone to do their part as much as we do. Let's do this for our environment, for humanity's sake.